Team History Page
JEFFERSON HS ORANGE WAVE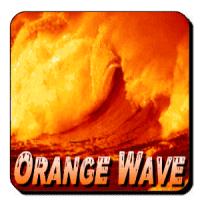 School Opened: 1924

Championship Game Appearances - 6

City Championships Won - 2 (1936-A, 1954-A)


Notable Players in School History

Harry Boykoff
Lou Eisenstein
Leroy Ellis
Jack "Dutch" Garfinkel
Hy Gotkin
Sidney Green
Tommy Hemans
Tony Jackson
Rip Kaplinsky
Jim McMillan
Ron Moore
Boris Nachamkin
Max Posnack
Allie Schuckman
Phil Sellers
Sidney Tannenbaum
Irv Torgoff
Max Zaslofsky


Coaches in School History


1924-1929 - Ed "Tuck" Delaney / John McNulty (co-coaches)
1929-1937 - Sam Schoenfeld
1937-1938 - Abe "Venty" Lieb
1939-1942 - Mac Hodesblatt
1942-1946 - Sam Schoenfeld
1942-1959 - Mac Hodesblatt
1959-1970 - Sam Beckman*
1970-1979 - Jerry Wichem
1979-1985 - Mel Seaman
1985-1986 - Steve Cavalli
1987-2001 - George Moore
2001-2004 - Merrill Davis
2004-2017 - Lawrence Pollard


Did You Know?


Jefferson is one of the schools which has sent the most players to the pros in PSAL history.

Legendary coach Sam Schoenfeld lost in the PSAL finals 4 times (2 as a player and 2 as a coach) before finally winning in 1936.

The Sam Schoenfeld Sportsmanship Award is given out annually to the college basketball team that best exemplifies that spirit.

Tony Jackson set a Madison Square Garden HS playoff game record that still stands today, scoring 54 points against New Utrecht in a playoff game in 1957

Tony Jackson is considered to be one of the greatest players in PSAL history. When he left HS he held the all-time scoring mark at 1,433 points.

Jefferson's Tony Jackson, Dutch Garfinkel, Hy Gotkin, Max Posnack, Harry Boykoff & Allie Schuckman were all named to the St. John's University All-Century Team in 2008.

Sidney Green was not only the Iron Horse Award Winner in 1979 but a HS All-American. Since retiring from the pros he has become a successful college basketball coach.

Phil Sellers was the 1st Iron Horse Award Winner in 1971.

Current coach Lawrence Pollard played HS ball at Jefferson rival: Boys & Girls High.


Thomas Jefferson Today:


PSAL Division: Brooklyn AA

2008-09 League Record: 12-2

Last Playoff Appearance: 2008-09 (Semifinals)



Thomas Jefferson Links:


PSAL Website Team Page

Click for link to NY Times Article about Tony Jackson.