About
Coach Stasiuk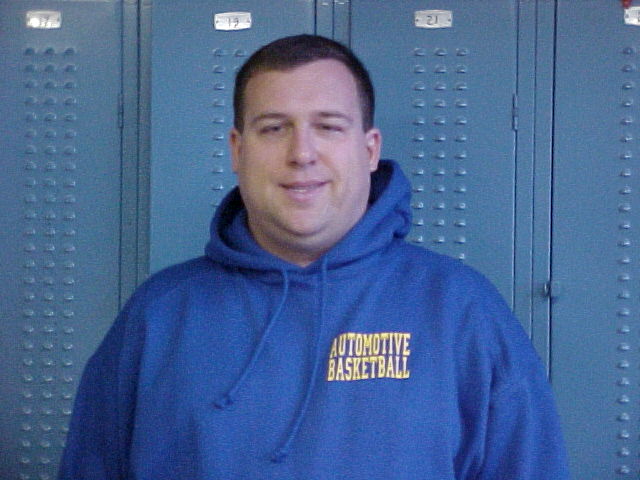 At Automotive HS 2007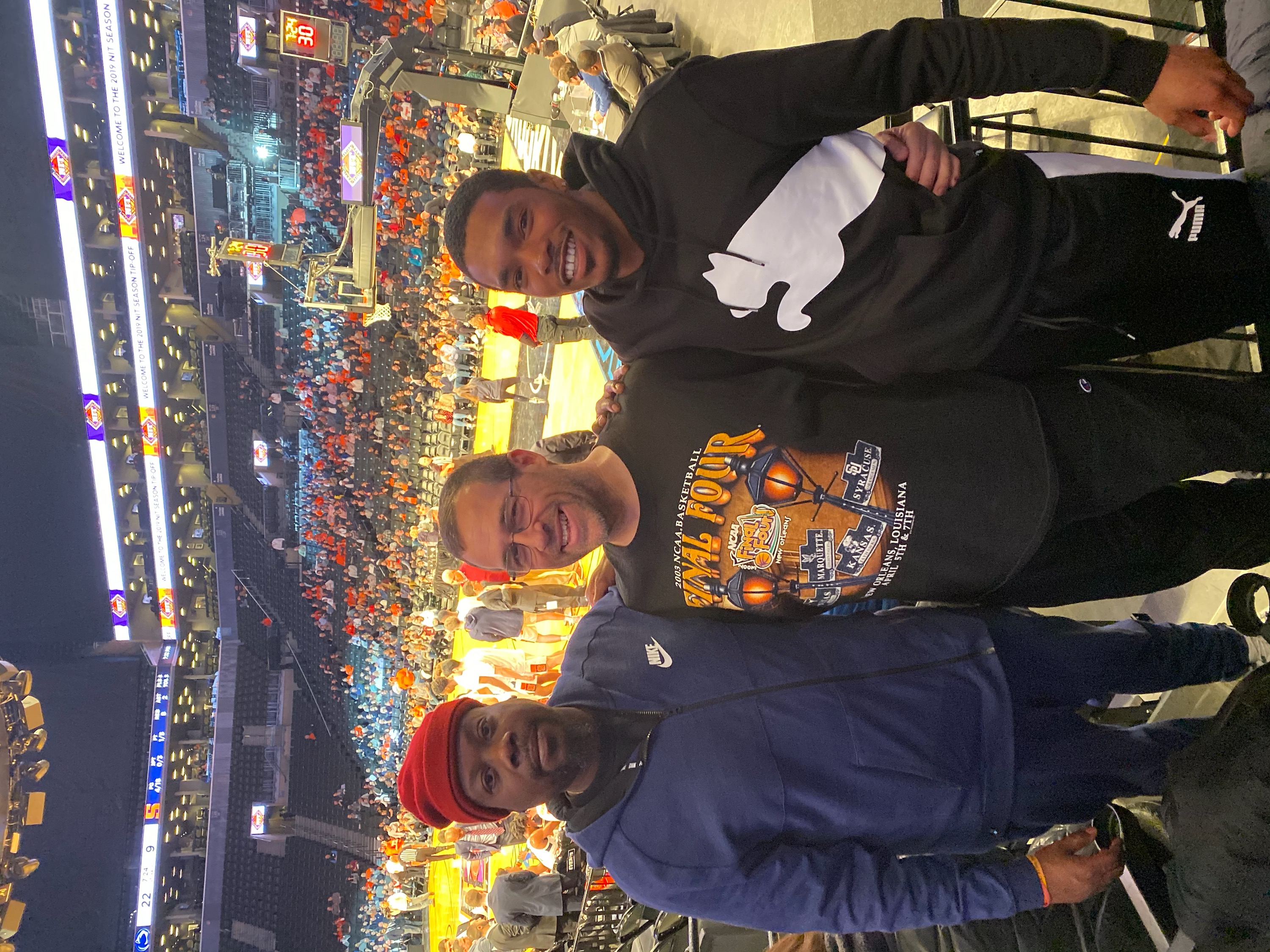 At the Legends Classic Barclay Center 2019 with Coach James Davis & former player Nate Glenn
Will Stasiuk was a dean, athletic director, teacher, and the longest tenured Boys Varsity Basketball Coach in the history of the former Automotive High School in Brooklyn, New York. The 53 year old NYC native, Stasiuk coached a total of 27 years of basketball in the PSAL, including 18 as the Boys Varisty head coach at Automotive High School.
Stasiuk coached Automotive HS from 1997 until its doors were closed by the DOE in 2015 and the school building was reopened and rebranded as A-Tech HS. In 2001 the Pistons earned a promotion to the PSAL A league after over 60 seasons in the B league. Auto was never known as a modern day basketball power due to its small enrollment, and lack of a JV program, however in 18 seasons, Stasiuk's squads made the post-season 13 times sending several students to college at a higher rate than the general student body. Stasiuk left Auto as its all-time winningest coach..
Stasiuk began his coaching career in 1991 as the Boys Varisity Assistant coach at Richmond Hill High School, under the tutelage of his mentor and former high school coach, Pat Torney. In 1994, Stasiuk was promoted to Junior Varsity Head Coach. The following season, he left Richmond Hill to join Torney who had moved on to coach at 'A' league power, Newtown High School, where in his second season (96-97), Stasiuk had the thrill of his brief career. Newtown went undefeated and reached the PSAL championship game at Madison Square Garden before bowing out to Paul Robeson.
It was during Newtown's playoff run that Stasiuk coached his first varsity basketball game as an emergency replacement for his school in the first round of the PSAL playoffs. Ironically Stasiuk coached Auto to victory over his alma mater and former team Richmond Hill. The following season Stasiuk was hired to coach the varsity team at Automotive. Later after leaving Auto Stasiuk spent a year as the co-coach at Clara Barton HS and in his final season returned to A-Tech to assist his long-time assistant James Davis. Stasiuk was forced to leave coaching in 2018 for good after hip replacement surgery.
Stasiuk worked beyond his varsity job to promote HS basketball in New York City. He served for years as a member of the PSAL Boys Basketball Commissioner's Executive Advisory Board which assists and makes recommendations to Commissioner Mel Goldstein each season. Stasiuk has also participated in the Jim Sullivan HS Exposure Games for several years, serving as the assistant director in 2005. These college exposure games occur every September, where the PSAL's best basketball players get a chance to show college coaches what they can do. Besides maintaning this website which is intended to promote PSAL Boys Basketball, Stasiuk was for a long time regular writer and contributor to other websites such as PSAL.ORG and NYNJ High Hoops. Also, he previously served as a vice-president of the UFT / NYC Coaches Association, which helps to protect and promote all the sports, kids and coaches in the PSAL
Will Stasiuk is also the PSAL Girls Soccer Comissioner. He received this promotion after serving as the Assistant Comissioner during the 1999-2000 season, after a successful coaching career at Richmond Hill High School from 1993-1999. The Lady Lions made the PSAL playoffs three times, including a trip to the PSAL semis during his first season. Stasiuk also coached the Richmond Hill Boys team from 1994-1996, leading them to a division title in 1995 before bowing out in the quarterfinals (their first playoff appearance since 1979.) He became Boys Commissioner in 2002 and held the job until 2006, when he resigned to become an assistant coach for Automotive High School's new football program. in 2007-08 Stasiuk served as the Defensive Coordinator of Automotive's undefeated junior varsity football team. The defense only allowed 2 offensive touchdowns the entire season. Stasiuk gave up football when PSAL Girls Soccer moved from the spring to the fall into 2009. Stasiuk has also served as the Girls PSAL JV Commissioner since its inception in 2016.
Since the 1996-1997 basketball season this site has endured three server changes, existing in one form or another, and its author has continued to bring forward PSAL basketball stories and history to all the hard-working and dedicated PSAL ballplayers and fans everywhere. He does not updated this site as much as he used to, but intends to more in the future again. Remember its, you the fans, who make this site work when you contribute!